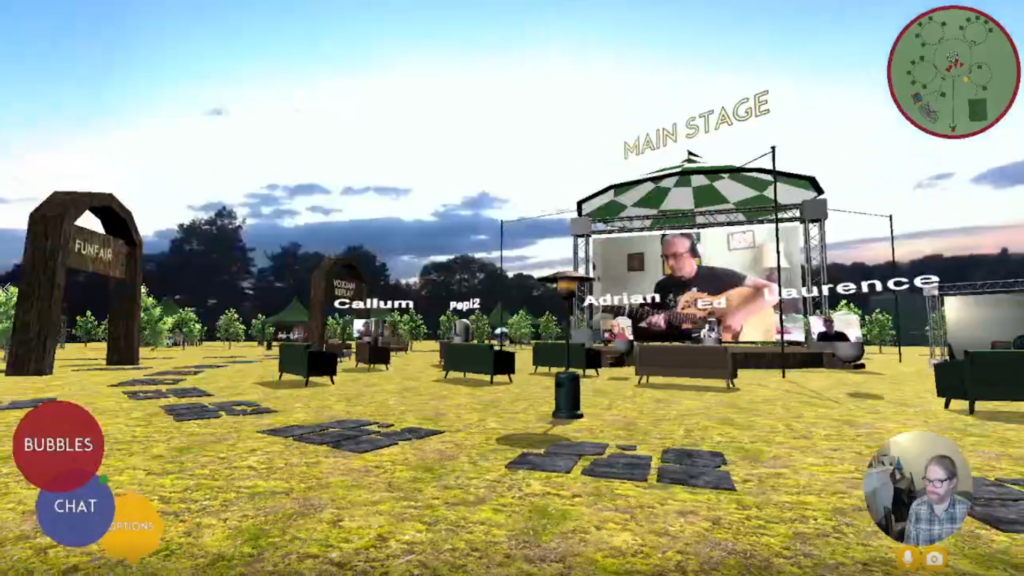 We're excited to be supporting Oxjam this Saturday, 25th September and for those who can't make it to Beeston in Nottingham, there's still an opportunity to take part. The Future Festivals project is working with the Mixed Reality Lab to stage an experimental online Oxjam experience on the day.
Professor Steve Benford explains "It's sort of a mixture of a computer game and Zoom. Fly around our virtual Oxjam site (which looks suspiciously like Wollaton Park); watch live performers from our Middle Street venue, Bristol and Leeds; catch up with some videos from previous years; hangout with friends; and ride our Big Wheel."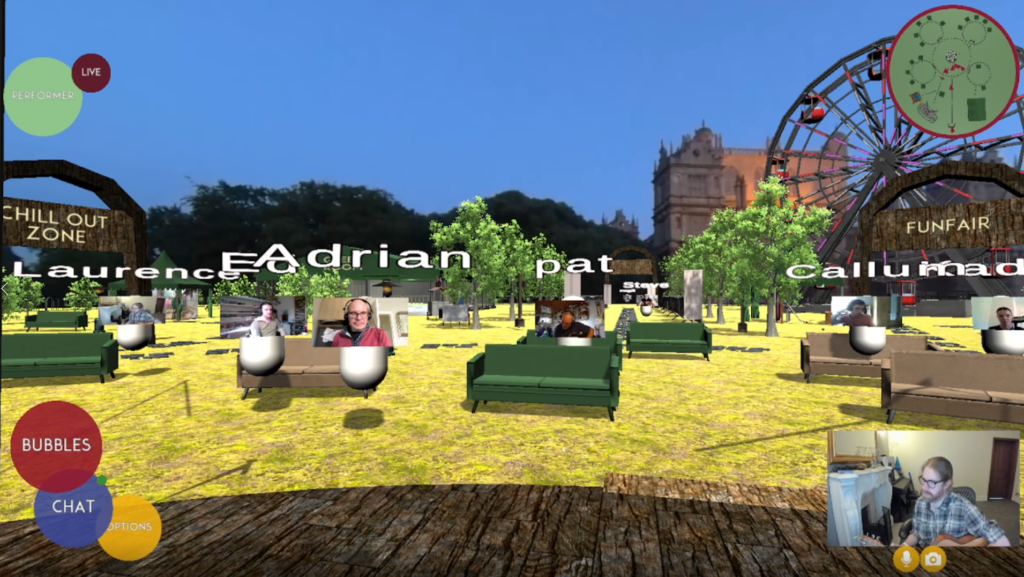 So what will you need and how do you go about joining the experimental online experience? If you have access to a laptop, some headphones and a decent network connection, all you need to do is sign up at: https://bit.ly/3tZP60R and we'll contact you with more details. For everyone who tries it out and gives us some feedback we're donating £20 to OxJam!